Located in Person and Caswell county in north-central part of the state near Roxboro, N.C. and Danville, VA.

205 Pointer Drive, Leasburg, NC 27291


We Have a Office on Hyco Lake to Better Serve You!


"Financing your dream home on Hyco & Mayo " Click ad for more info.


Safety & Security | Sun Control | Lifetime Warranty | Since 1985
www.Carolina-Solar.com | Free Estimates | (919)380-7763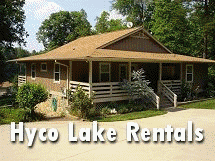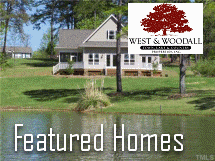 If you are looking for entertainment, recreation, sports, nature or just a relaxing time, Hyco Lake is the place!
Come join us and you'll be the next to move to Hyco Lake.
Upcoming Local Events
Click on the box below for more detailed weather information, including a forecast for the next several days.